Join the Western Shires of the East Kingdom for the 9th Annual Shire Wars
---
Shire Wars in 2021 will be an in-person event! Please visit the Activities Page for more information about this year's activities. Information about the event site is available at About Shire Wars: Event Site Information
Big Changes to Plague Prevention Policies
All participants will be required to provide proof of vaccination or recent negative test per East Kingdom and SCA.org policy changes.
Pre-registration Requirement Suspended
The Kingdom of the East has suspended its requirement that events pre-register all guests, so you may now register at the gate if you wish. Read more about registration requirements.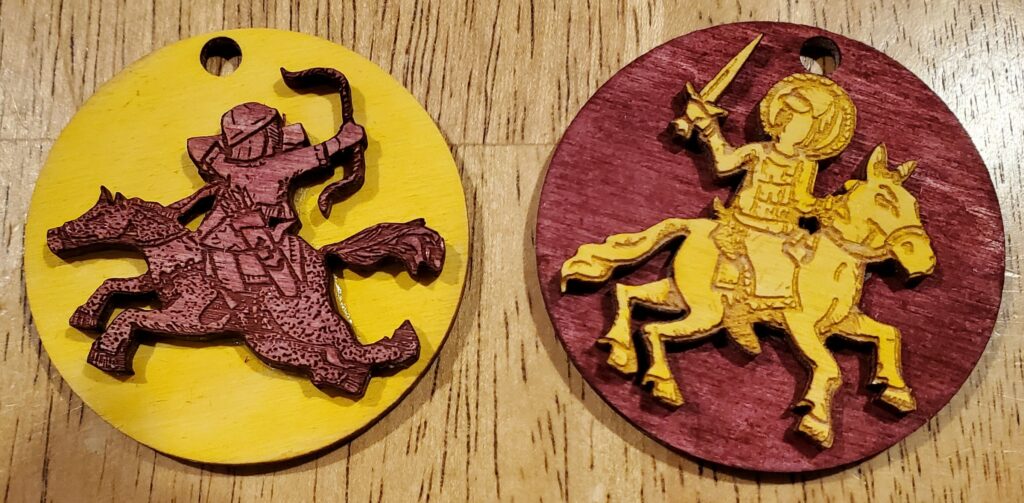 Who will be victorious: Rus or Mongol? We'll ask you to to choose a side when you register/arrive. Pre-registered participants will receive one of the commemorative tokens pictured above. War points for each competition will be awarded to the winner's side.
The Event Steward is Lord Eleazar ha Levi, who may be reached at shirewars@owlsherst.eastkingdom.org if you have questions, concerns, or feedback.
Register Today!